Office Multi-functional Printers
We know that all printing requirements are different, and can drastically vary meaning we adjust the printers we supply to suit. With a portfolio of multi-functional office machines, we have the experience including a comprehensive training routine upon installation to ensure you are up and running from the moment your printers are installed.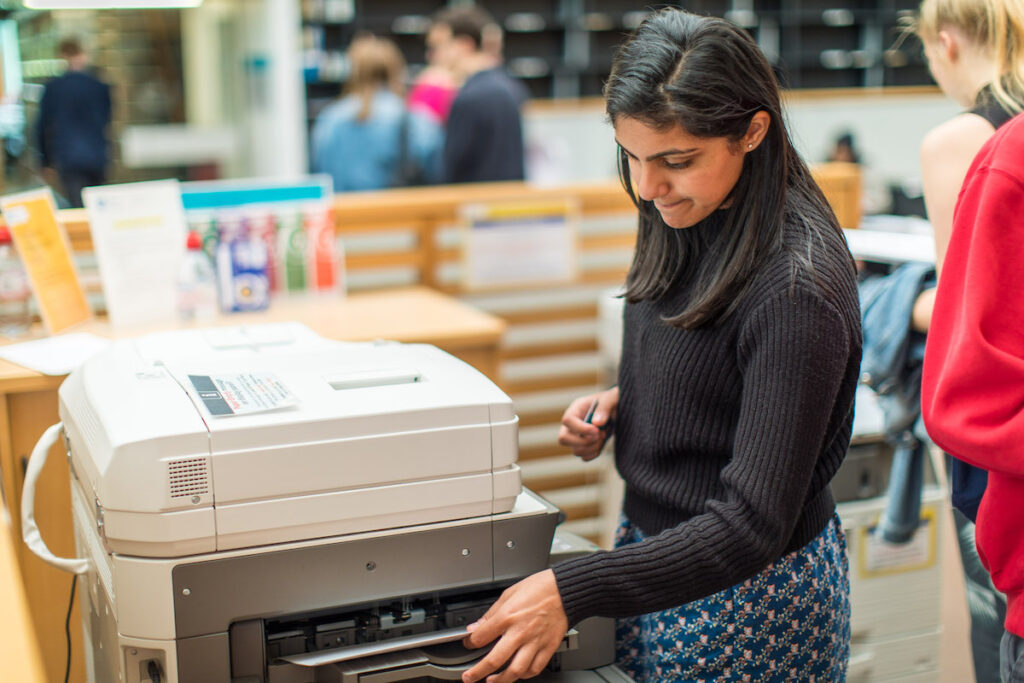 Our team can analyse your requirement, whether you require one small device or a whole fleet of networked office printers for your business. We are confident we can find the best photocopying and multi-function solution for your office.
Our cutting-edge multi-function devices are super efficient and can easily lead to increased productivity, by streamlining your workflow, save money by reducing waste, using fewer consumables and taking up less space.
Monitored Print and Consumables
Using our managed service allows you to relax in the safety that your up-time is guaranteed. We eliminate the painful moment a machine runs out of toner and a replacement isn't readily available. Our managed service would ensure this simply doesn't occur.
Proactive Maintenance Checks
As part of our managed print service, you have access to our full UK wide fleet of print engineers. Our engineers are fully trained to ensure your machines are running at optimal performance and are kept in top condition.
A Single Manageable Monthly Bill
At Filedoc, we aim to remove worry from your business, we offer a variety of service packages on a level that will suit your business requirement. Whether you need us to just monitor consumables or run a whole fleet of machines, our bill is always an agreed single monthly payment.
LIKE THE SOUND OF THINGS?
We'd be delighted to discuss this with you further over phone or in person.